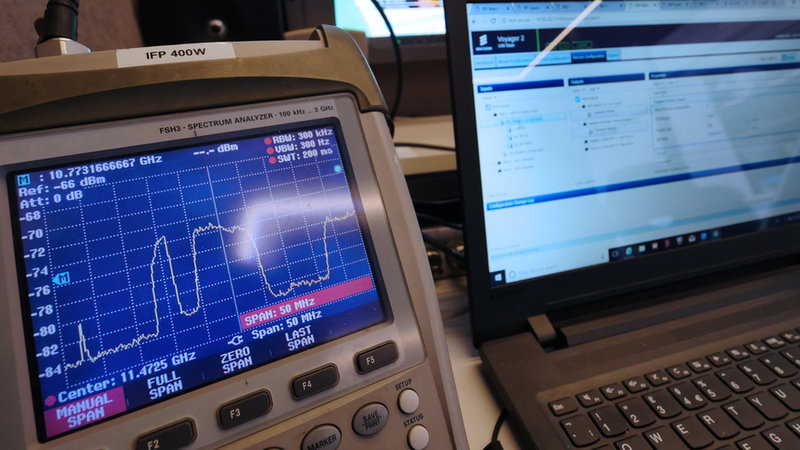 Staying ahead of the Curve
Having developed technologies such as onboard cameras in-house way before they were available on the open market, Dorna Sports has long embraced technical innovation and leading-edge solutions to stay ahead of the game. In the competitive sports market, high-quality live content is increasingly becoming the only content consumers are willing to pay for and that the demand for it is only going to grow.
Tata Communications is no stranger to live sports and since the start of the partnership with MotoGP, has been working together with Dorna to deliver state of the art infrastructure solutions.
The complexity of the technology needed to deliver increasingly demanding media services previously took many hours to rig all the equipment at each MotoGP event and was prone to error that reduced system resilience. Now, in order to help transform the broadcast operation and fan experience, two clever, expandable custom-built communications pods are shipped to races.
These have greatly reduced the time and effort to set up and take down on-site. At the same time, they improve quality by enabling a seamless and repeatable set up week in, week out. In short, there are fewer moving parts, fewer connections and therefore fewer opportunities to introduce errors.
Delivered at the start of the race week and up and running in just a few hours, Tata Communications has created a fully functioning, self-contained mobile datacentre in these two transportable pods. Preconfigured and ready to go, they house all the equipment to acquire, encode, monitor and transmit the live content around the world. The connectivity pods include video encoders, decoders and recorders, video routers, monitoring equipment, high capacity UPS devices and importantly, a diverse connection to the Tata Communications high-speed fibre network.